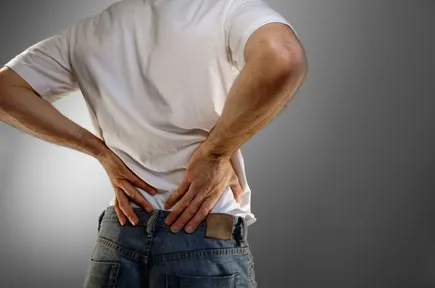 There are few things in life that are as distressing as chronic pain. It depletes your energy and is emotionally draining. Overtime, pain can become a vicious cycle with a life of its own, continuing even after the original cause is resolved.
Chiropractic techniques are a simple, effective way of dealing with your pain.
The pain cycle is a complex chain of events which reinforce each other. It can begin with injury, illness or even stress, but each element can trigger or amplify another, creating a self-perpetuating cycle.
Brown Family Chiropractic specializes in helping you live a pain-free life by finding and treating the cause of your pain, including lower and upper back pain. Do you suffer from neck pain and headaches? The root cause is often within the spine, spinal column and nerve network, which controls nearly all of the body's functions, including its ability to fight off disease. We consider your whole being in order to help you achieve effective pain relief.
Brown Family Chiropractic uses proven, progressive methods like spinal adjustments and therapeutic massage that allows you to discontinue medication and disregard surgery. We'll check for a variety of neuromuscular conditions like protruded or slipped discs, and look for potential root causes of your pain and headaches, like improper exercise, emotional and physical stress, and poor office workplace ergonomics.