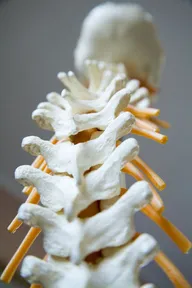 Regular visits to Brown Family Chiropractic can help to reduce the effects of subluxation and are necessary to maintain good health and physical fitness.
There are two types of ways that a subluxation can occur: unique instances or regular actions. A car accident, fall, or trauma are all examples of unique instances that may cause a subluxation. The other occurrence of subluxation comes from regular actions such as improper sleeping position, poor posture, or incorrect lifting processes. We specialize in correcting subluxation and other misalignments.
We can restore the misaligned vertebrae to their proper position in the spinal column. We do this manually by using the chiropractic procedure known as spinal adjustment. In most cases, will use our hands in applying corrective pressure to the spine in a specific direction and location. The force or thrust helps restore the alignment and mobility of the vertebrae.